Mechanical dewatering
Mechanical dewatering allows more efficient use of various biomasses and ensures a more energy-efficient burning process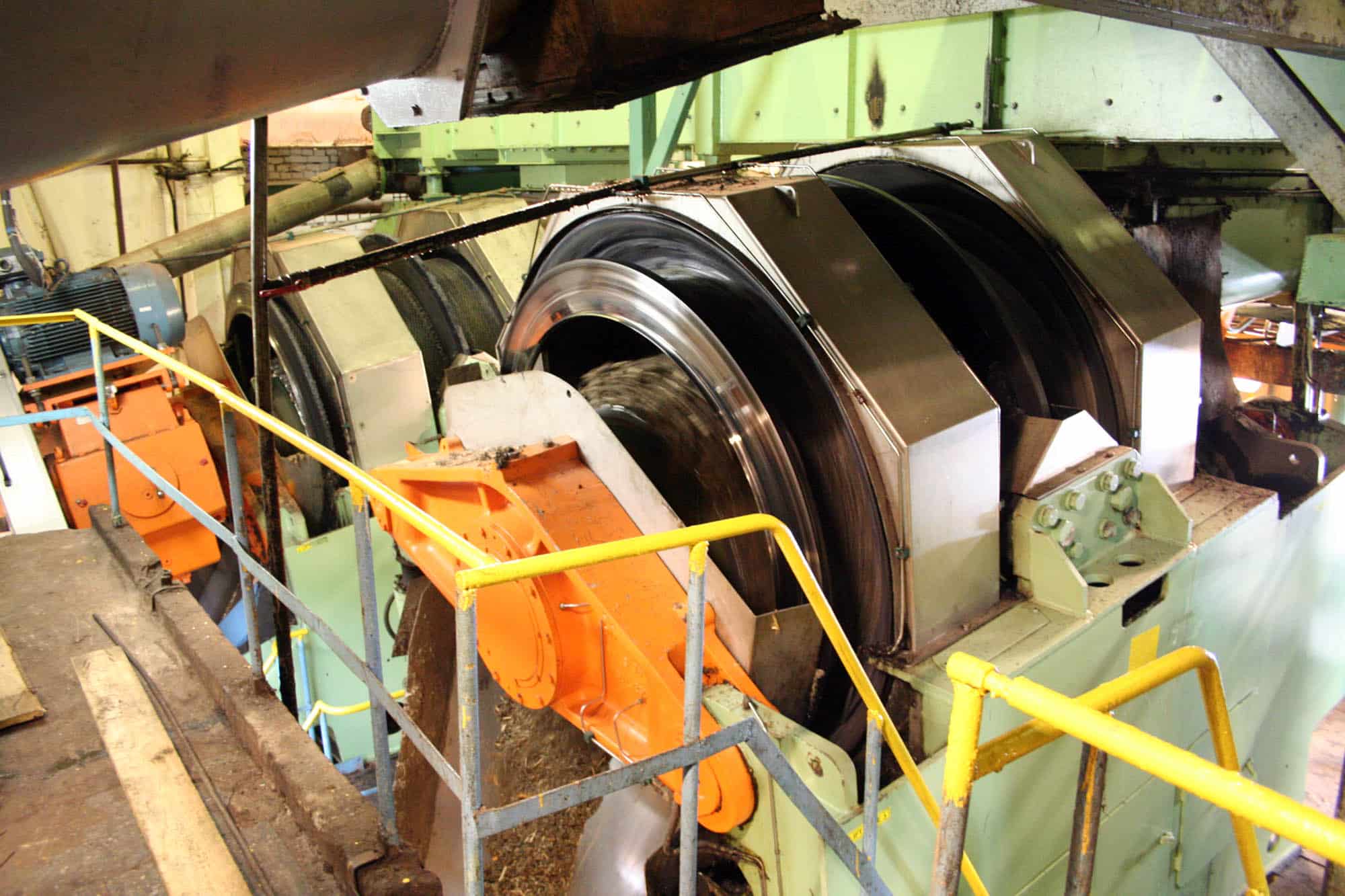 Reliable mechanical dewatering with the industry's most favored bark press.
Mechanical dewatering is a cost-effective solution for paper and pulp mills, as well as production plants that handle large bark flows. The result of long-term design development, Saalasti Press is the most popular mechanical bark press on the market. The Saalasti Press bark press makes mechanical dewatering reliable and efficient.
Mechanical dewatering reduces the carbon footprint and operating costs of power plants
Mechanical dewatering is a highly cost-effective solution for production facilities, enabling even more extensive use of materials and lower harmful emissions.
Mechanical dewatering of various kinds of biomass reduces the water content and increases the calorific value. Drier and more energy efficient biomasses reduce the need for auxiliary fuels, thereby significantly cutting production plant operating costs and the carbon footprint.
Mechanical dewatering helps to significantly reduce the carbon footprint and operating costs of power plants.
The highest quality research equipment in the industry enables testing of a wide range of materials
Mechanical dewatering is especially suitable for bark and other wood-based biomass. In close collaboration with our customers, we continuously research various materials to explore the potential of mechanical dewatering.
Saalasti uses the highest quality research equipment in the industry, suitable for a wide range of materials. If you are wondering whether your material may be suitable for mechanical dewatering, do not hesitate to contact us.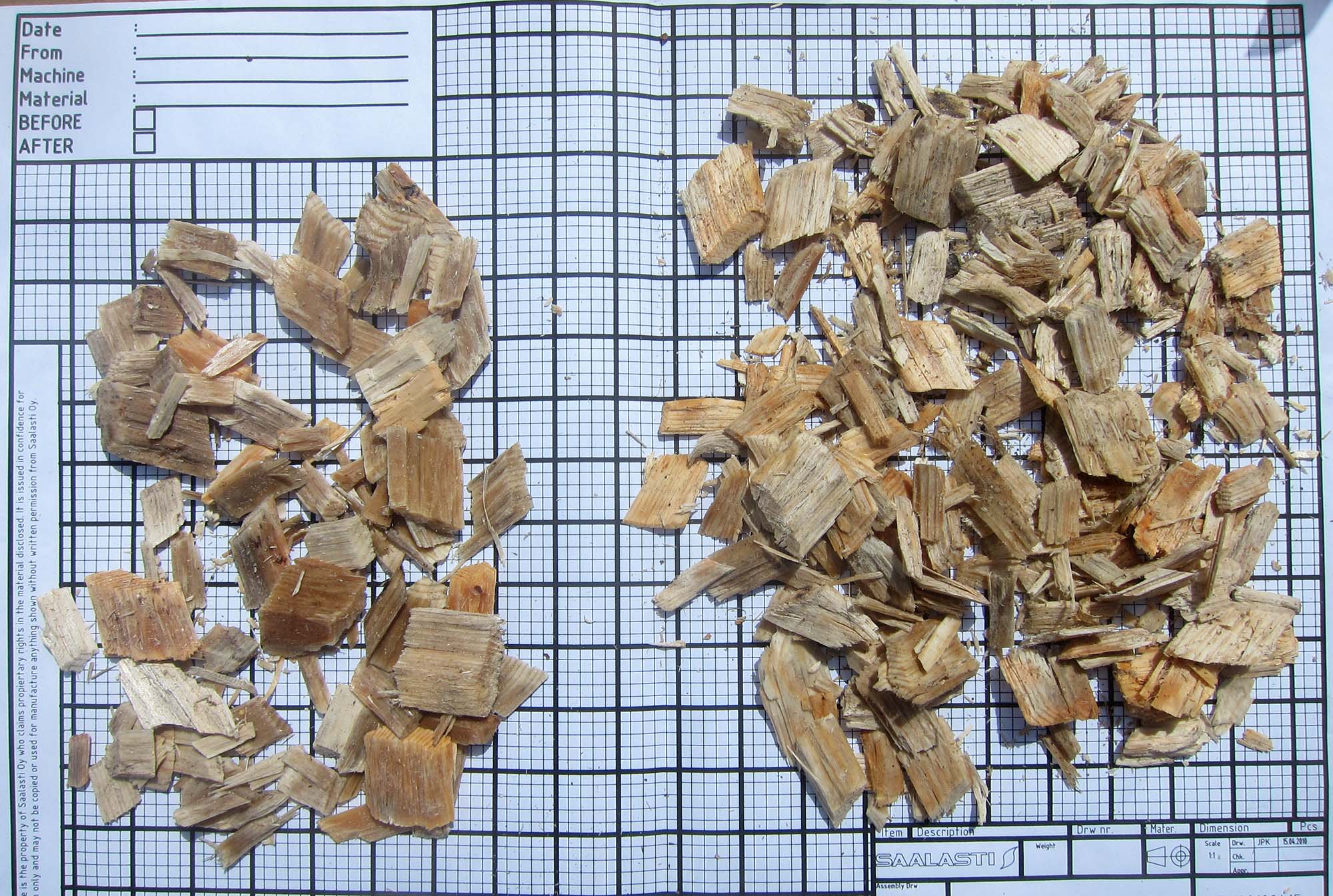 The market leader in mechanical dewatering – efficient and reliable mechanical dewatering with Saalasti machinery
Saalasti's decades of experience in manufacturing mechanical dewatering solutions and our continuous development ensure safe, efficient and high-quality mechanical dewatering. Saalasti's machines are designed for long-term use. The upgrade options are an easy way to meet changing needs of the developing industries during the long lifetime of Saalasti machinery. Read more about our machine upgrades here.
Watch the video to see mechanical dewatering in action with a Saalasti Press bark press.
Saalasti provides cost-effective solutions for mechanical dewatering
Better processing of various kinds of biomasses.
Increased calorific value and energy efficiency of the materials.
Compression distributes the moisture evenly throughout the material, allowing for easier boiler adjustment.
Compression also increases the density of the material, which in turn facilitates further processing.
With Saalasti's extensive experience in the industry and state-of-the-art expertise, our machines guarantee reliable mechanical dewatering.
Expert maintenance and support services.
Cost-effective, flexible and long-lasting solutions.
Continuous development and materials testing ensure you can continue to gain the full benefit of material flows as they change over time.
We work closely with our customers to continually test and further improve the handling of new material flows with various Saalasti machines.
Saalasti – your partner for the long term.
For Saalasti, customers always come at first. We go to great lengths to build up loyal partnerships with our customers that will last decades. We provide comprehensive packages for deliveries of any size.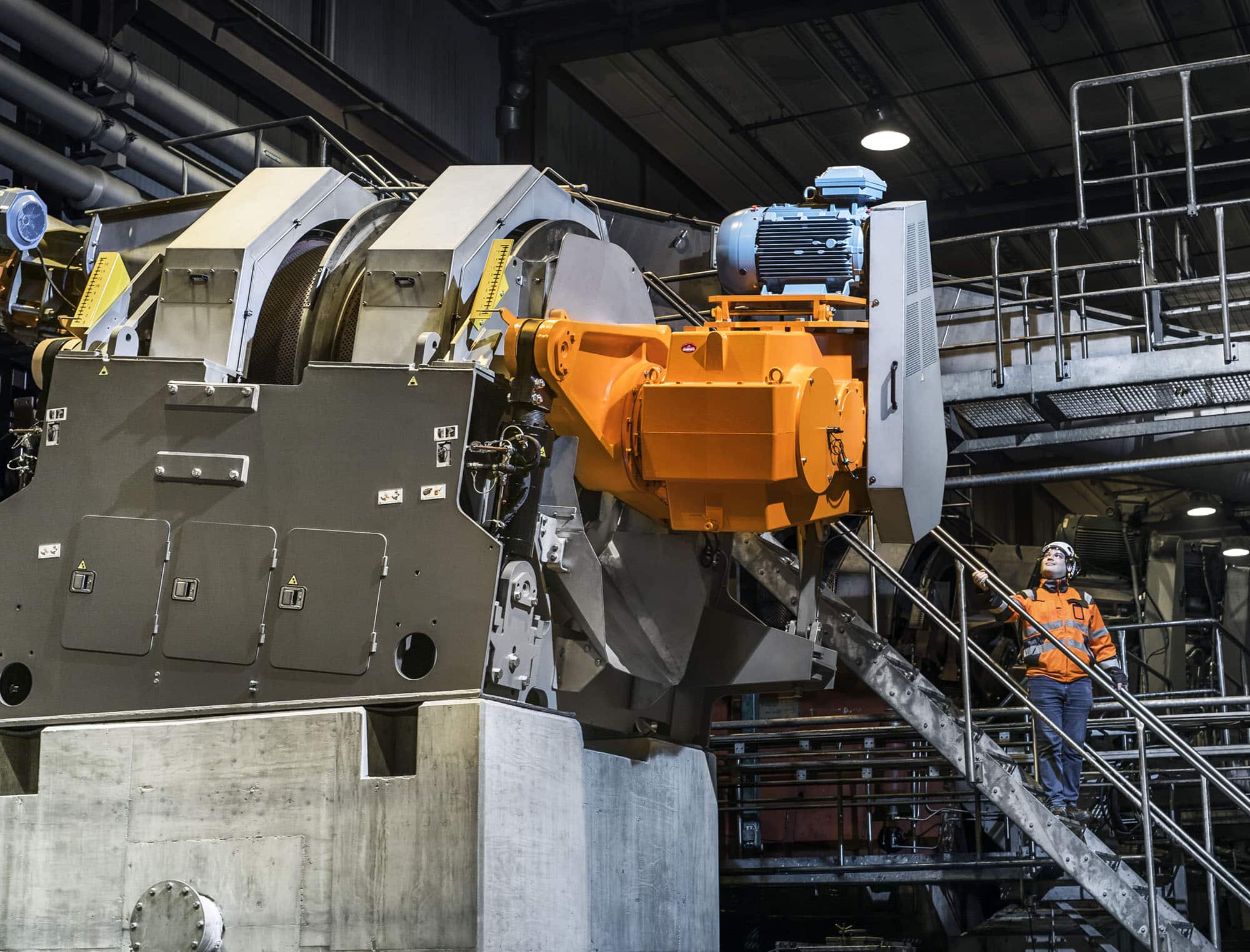 Product related to mechanical dewatering
Saalasti Press
The Salasti Press is by far the most popular mechanical press for bark and fiber-based biomass, and has already become the industry standard.
Contact us to find out more
Want to hear more about mechanical dewatering and Saalasti's other solutions? Fill out the form below and we'll get back to you within two business days.
"*" indicates required fields