Biomass processing has become an increasingly hot topic lately as industries aim to reduce their carbon footprint, improve energy self-sufficiency and reduce the use of fossil fuels.
However, to get the full potential of biomass requires more than just the availability of the material. Your plant needs the right processing and machinery specifically designed for your biomass to gain the best benefits. 
Keep reading to learn about the best practices in biomass processing and the things that should be considered before investing in a biomass processing machine.
As the market leader in biomass processing solutions, we have a long history of providing solutions for fiber-based biomass materials. Our biomass crushers and chippers are trusted in different parts of the world.
Biomass processing means a shift away from fossil fuels
The global energy crisis has accelerated the demand and need for alternative energy sources. The prices of fossil fuels fluctuate, their availability is uncertain, and relying on them for the future is not sustainable.
Recently, many industries have started embracing biomass processing as a complement or alternative to traditional energy sources. This shift in trend reflects the growing recognition of biomass as a valuable and flexible fuel in various sectors.
Diversification of the energy mix improves your plant's energy security. You do not need to rely only on a single energy source, and you can control the production chain better. 
With the energy crisis, there is also a question of what kind of energy your processing line use. Mobile crushers often rely on fossil fuels such as diesel, which increases overall operational costs. By utilizing an on-site electrical crusher, you can reduce the use of fossil fuels also.
How to get more out of biomass processing: five things to consider before machine investment or updating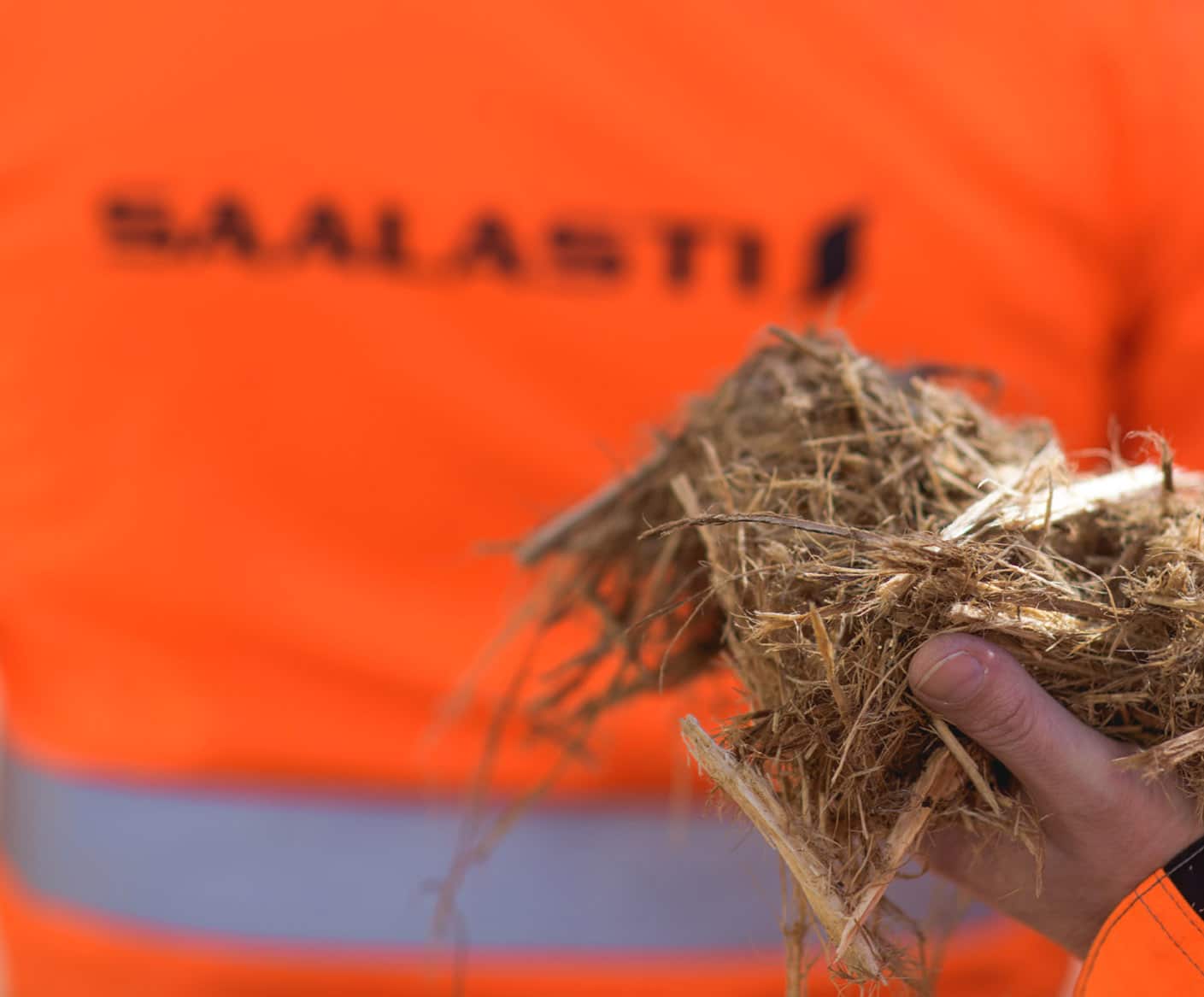 1. Can the machine handle various kinds of biomasses? 
Why operate with only one biomass if your plant can process many? Your plant can get more out of your fuel mix when one machine solution can process a broader range of biomass. 
This increases the flexibility of your production as you can switch to a more readily available or cost-effective fuel source.
Saalasti machines can be tailored and optimized according to the specific biomass being used. This allows you to upgrade the old system into a highly adaptable unit.
Our machines are suitable for many fiber-based materials, such as:
Pine, birch

Eucalyptus, palm fronds (basically all wood species!)

Sugarcane, vineyard waste

Logging residues and urban garden waste

Stumps

Sawmill residues, sawdust

Pellets

And many, many other biomass types. Contact us to hear more!
The machines are commonly used in fuel terminals, power plants, sawmills, pulp mills, and similar facilities.
Read a case story: A biomass power plant got a tailored machine adaptation to changed needs after a storm cleared the woods. Saalasti was able to adapt the crusher to be suitable for the processing of round wood that was brought down by the storm. 
2. Does the capacity flex according to your needs?
A high-capacity biomass machine allows your plant to adapt to changing demands and market conditions. You have the flexibility to adjust the processing capacity according to biomass materials' availability and market demand fluctuations.
With Saalasti machines, your plant is ready to scale up performance easily. For instance, you can fill your power plant silos or storage facilities during daytime shifts, eliminating the need for evening or weekend work shifts.
Combined with automation, scaling up also offers the possibility to save costs. A larger capacity allows you to process a higher volume of biomass within a shorter timeframe. 
Read a customer story: A significant capacity increase in the pelletizing plant from 65 tonnes per hour to over 100 tonnes per hour. 
3. What is the expected lifecycle of the machine?
Biomass processing machines are investments that are expected to perform year after year. Thus it is essential to familiarize yourself with its maintenance options that ensure the lifespan.
The reasons why Saalasti machines are long-lasting:
Robust construction that is capable of handling large capacities.

Maintenance and optimization possibilities. Our machines can be updated and optimized for new materials and different particle sizes.

Compared to many other solutions, our machines have fewer blades, which means equally efficient operation at lower costs. In addition, our blade replacement is completed in less than an hour.

Safety mechanisms prevent stones and impurities from entering the machine, reducing the need for maintenance.
4. How does the process consider energy efficiency?
Biomass is inherently renewable and even circular energy, but energy can be wasted in its production if the right choices are not made.
Pay attention to these aspects of energy efficiency in biomass processing:
Durability and construction of the machines.

Use of automation and optimization possibilities.

Power sources for the machines: electricity, fossil fuels, or other energy? Mobile crushers require constant fuel, unlike machines that are placed on-site.

Regular maintenance ensures the best performance of the machines.

Logistics and material density. When the material is as compact as possible, you can reduce its carbon footprint and minimize the fossil fuel footprint.
The power consumption of Saalasti machines is aimed to be as low as possible per produced ton, as robust machines efficiently handle large capacities. In addition, energy efficiency is improved by a closed rotor design.
Additionally, a stationary machine is relatively cost- and energy-efficient compared to a mobile crusher. 
5. Does the processing also improve the quality of the biomass?
Not just about speed and capacity but also continuous quality control that maintains high performance in biomass processing. This ensures a consistent calorific value, improves process efficiency, and enhances material productivity.
Things that affect biomass quality:
Particle size control. Controlling the particle size improves material consistency, leading to better utilization efficiency. Irregular or oversized particles can result in uneven combustion and reduced energy output.
Moisture content. High moisture content can lead to incomplete combustion and decreased energy output—proper drying or conditioning of biomass before processing is essential.
Read also: Mechanical dewatering with Saalasti solutions
Minimizing impurities: Biomass can contain impurities such as stones that can damage equipment and impact the quality of the end product. 
Understanding the specific characteristics of your material: There is no one-size-fits-all biomass, meaning machine optimisations are needed. At Saalasti, we ensure material suitability through our test laboratory.
Read also: A solution tailored for eucalyptus. Saalasti's solution has improved the quality of processed wood, producing clean-cut particles with minimal "fluffy" texture that could compromise quality. 
Through quality control, you can minimize seasonal variations in biomass quality.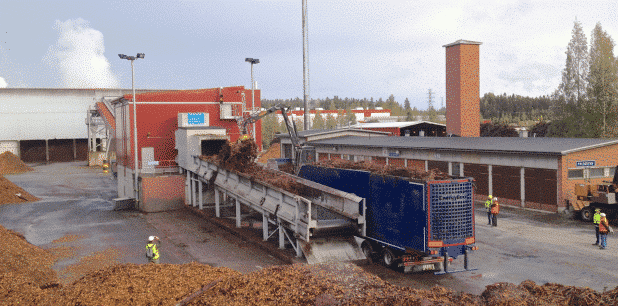 Get to know market-leading biomass processing machines
Solutions for the reduction of particle size: 
Saalasti Crush H: A powerful horizontal on-site crusher designed for high-capacity operations. Equipped with a cutter bar, it effortlessly handles all types of wood-based biomass. The machines are trusted by power plants and biomass terminals worldwide. See also vertical biomass crushers Saalasti Crush V.
Saalasti Chipper H: A horizontal feed biomass chipper designed for chipping and crushing. The world's first high-capacity stationary chipper for on-site use is used in various high-capacity facilities, including biomass terminals, power plants, and pellet factories.
See also: Reduction of particle size
Contact us to get the most out of biomass processing
Get in touch, and let's discuss your plant's needs. Our clients range from biomass power plants to other industries that use biomass on an industrial scale – contact us to hear more.
We are continuously developing our services, and in addition to delivering technological solutions, we can also support your biomass production with tailored solutions. Ask for more!
Read next: Biochar production: The benefits of high-performing biomass pre-processing