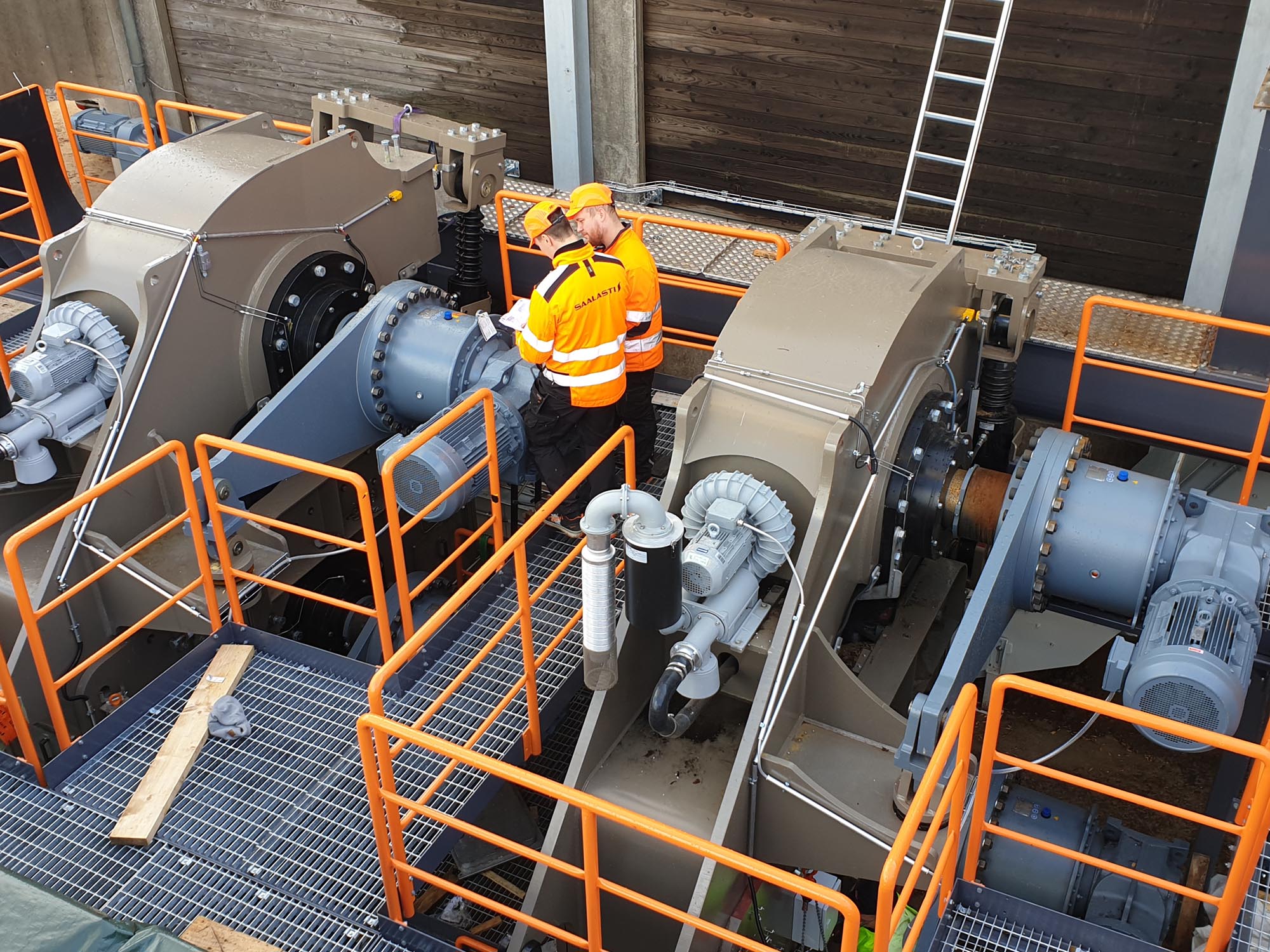 Careers
We're looking for a R&D / Test Engineer!
Saalasti Finland is one of the world's leading manufacturers of machinery for biomass processing. We increase the value of our customers' biomass in bioenergy power plants, pulp mills, sawmills, and pellet mills all over the world. Our main products are various crushers and chippers that control particle size, and dewatering presses that dry bark, sawdust, or wood chips mechanically. We also deliver complete biomass processing plants. Our business is growing, and we are recruiting a R&D engineer to be an important part of Saalasti's product management team.
In this role you are responsible for biomass testing. In practice this means performing tests in our laboratory and customer sites as well as reporting of the results by written test documents. As customer tests are a crucial part of our sales process, you will have a key role in Saalasti biomass business.
Saalasti project size ranges usually from 0,5 M Eur to 3 M Eur, while the biggest projects might be closer to 10 M Eur.
You work together with our sales, product managers, testing technicians, and sometimes with project managers. Furthermore, you will be in touch also with our production and share thoughts and ideas with our engineers and mechanics.
What you'll do in this position:
Responsible for organizing and performing customer tests in our testing laboratory
Development of testing facilities and processes
Technical documentation of testing facilities e.g., instructions for users
R&D, mechanical engineering, and design
Support product managers in R&D, e.g. mechanical design and other product lifecycle management related issues
Testing at customer sites
Support sales team in technical matters
What is needed to shine in this role?
Problem solving mindset and doer attitude – You enjoy working hands-on on the shopfloor
Ability to create scientific testing reports
Experience in practical testing work or commissioning work
Experience of mechanical engineering (we use SolidWorks for 3D)
Process equipment knowledge
Ability to travel in Finland and abroad
Good communication – Spoken & written English and Finnish
We think that the main motivation comes from the work itself. Here's a list of additional things related to this role that you might find valuable:
Work with cutting-edge biomass processing technologies
A position in a value-led and growing family business
A culture where we celebrate success and encourage development and learning
Good employee benefits, such as Edenred lunch and refreshment benefits, and comprehensive occupational health care services with an insurance that's valid also on your free time
Saalasti Head office in Espoo – Laboratory tests happen at Espoo facilities.
How to apply
More information:
Marko Mesiäislehto, COO / Saalasti Finland Oy, phone 040 626 2878
Tomi Saalasti, Owner / Saalasti Oy, phone 040 742 1189
How to apply:
Please apply with the online form below.
Please apply as soon as possible, latest on 31st of May. The position will be filled once a suitable candidate is found. We encourage applicants from different backgrounds to apply for the position.