Chief Engineer / pääsuunnittelija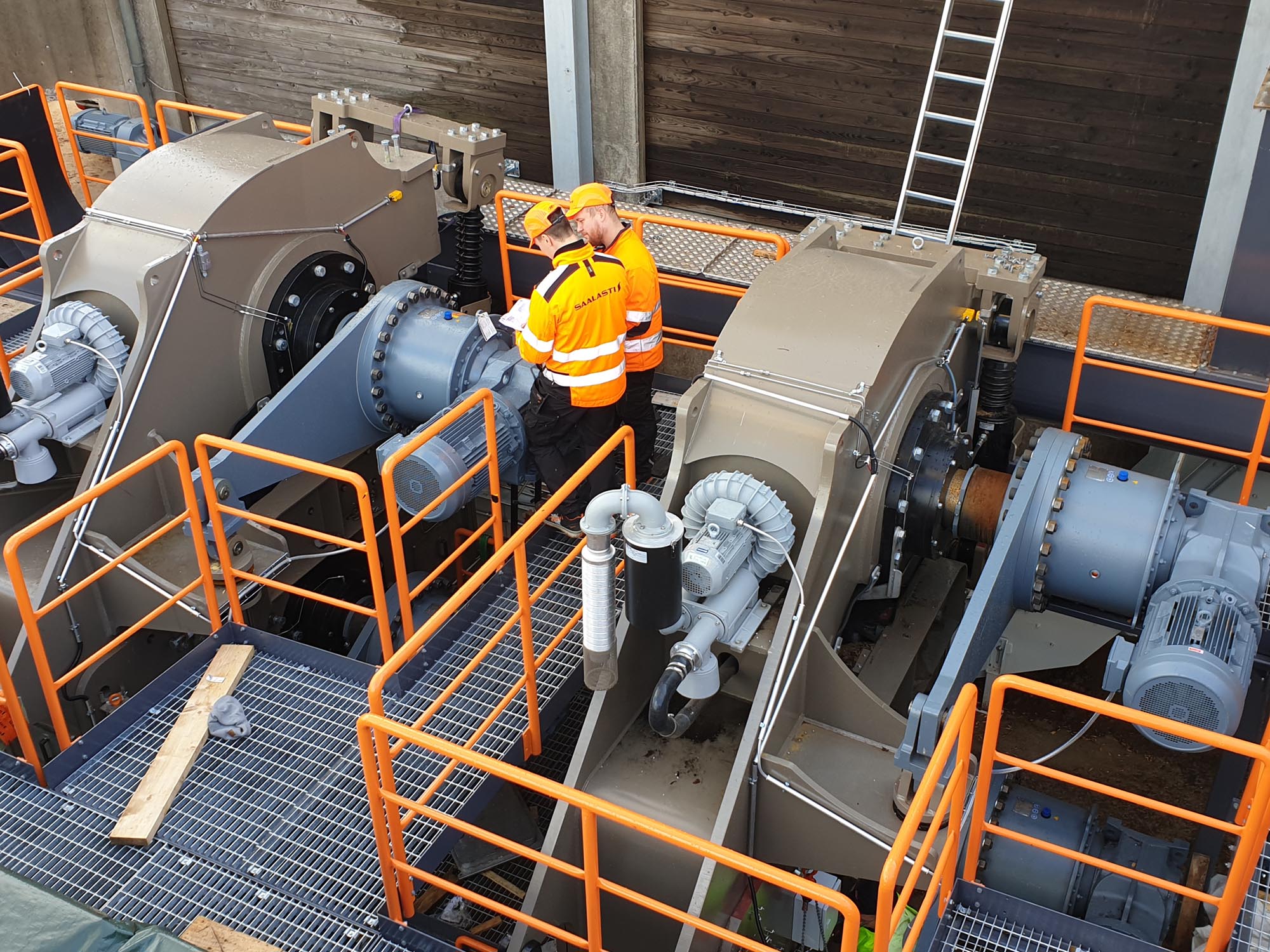 Careers
We're looking for a Chief Engineer / pääsuunnittelija!
Saalasti Finland Oy is one of the world's leading manufacturers of machinery for biomass processing. We increase the value of our customers' biomass in bioenergy power plants, pulp mills, sawmills and pellet mills all over the world. Our main products are various crushers and chippers that control particle size, and dewatering presses that dry bark, sawdust, or wood chips mechanically. We also deliver complete biomass processing plants.
Saalasti Finland Oy is a reputable family business and a part of the Saalasti Group, which produces special machines and services in line with sustainable development. Our business is growing, and we are recruiting a Chief Engineer to be an important part of Saalasti's technology team.
In this role you will be the one who does (and is responsible for) our layouts, mechanical engineering, and design within our projects. Our projects are anything from simple single machine delivery (not really a project) to complete turnkey-solutions, where Saalasti is responsible for layouts, crushers, presses, conveyors, and sometimes the interface of mechanical and civil engineering. Project size ranges usually from 0,5 M Eur to 3 M Eur, while the biggest projects might be closer to 10 M Eur.
In our projects you work together with our project manager, and sometimes with suppliers and external engineering resources. Furthermore, you will be in touch with our supply chain team and production, and share thoughts and ideas with our engineers and mechanics.
Lastly, we are quite certain that you have the question about remote work in your mind. Here's our two cents regarding remote work on this specific role: This role requires one to be on the customer's site, next to our machines. Thus, a willingness and ability to travel is crucial. Furthermore, we believe that the best improvement ideas and insights happen when you see with your own eyes and feel with your own hands our machinery at work at the customer's site. Secondly, team building and bonding with colleagues happen best at the office, for example while drinking our delicious coffee (coffee is important for us). Some parts of this job can be perfectly done remotely, and your colleagues in the tech team are also working hybrid. To summarize, in the big picture you are most likely spending more time at the customer's site and at our office than working remotely.
What you'll do in this position:
Mechanical engineering, design, and layouts for projects

Responsible for engineering deliverables in our projects. Includes layouts, technology, design etc.
Support sourcing team in technical matters related to the project's purchases
Technical support for the project

Layout design for sales support
Technical project documentation, including layouts and documentation for delivery projects
Commissioning and site work, together with our mechanics and automation engineer
What is needed to shine in this role?
Practical hands-on Doer attitude. This is a doer, not a manager role
Strong mechanical engineering skills (3D)
Strong layout design skills (2D+3D)
Process equipment knowledge (plant knowledge useful)
CAD program skills (we use SolidWorks and AutoCAD)
Experience in commissioning and site work
Ability and will to travel. The best things happen on site, next to the machines.
We think that the main motivation comes from the work itself. Here's a list of additional things related to this role that you might find valuable:
Work with cutting-edge biomass processing technologies
A position in a value-led and growing family business
A culture where we celebrate success and encourage development and learning
Good employee benefits, such as Edenred lunch and refreshment benefits, and comprehensive occupational health care services with an insurance that's valid also on your free time
Hybrid work possible. Flexible working hours
How to apply
Please apply with the online form below.
Please apply as soon as possible, latest on 9th of April. The position will be filled once a suitable candidate is found. We encourage applicants from different backgrounds to apply for the position.
For more information contact:
Teemu Kolkka, Director ICT & Projects, tel. +358 40 076 6784, teemu.kolkka(a)saalasti.fi
Marko Mesiäislehto, COO, tel. +358 40 626 2878, marko.mesiaislehto(a)saalasti.fi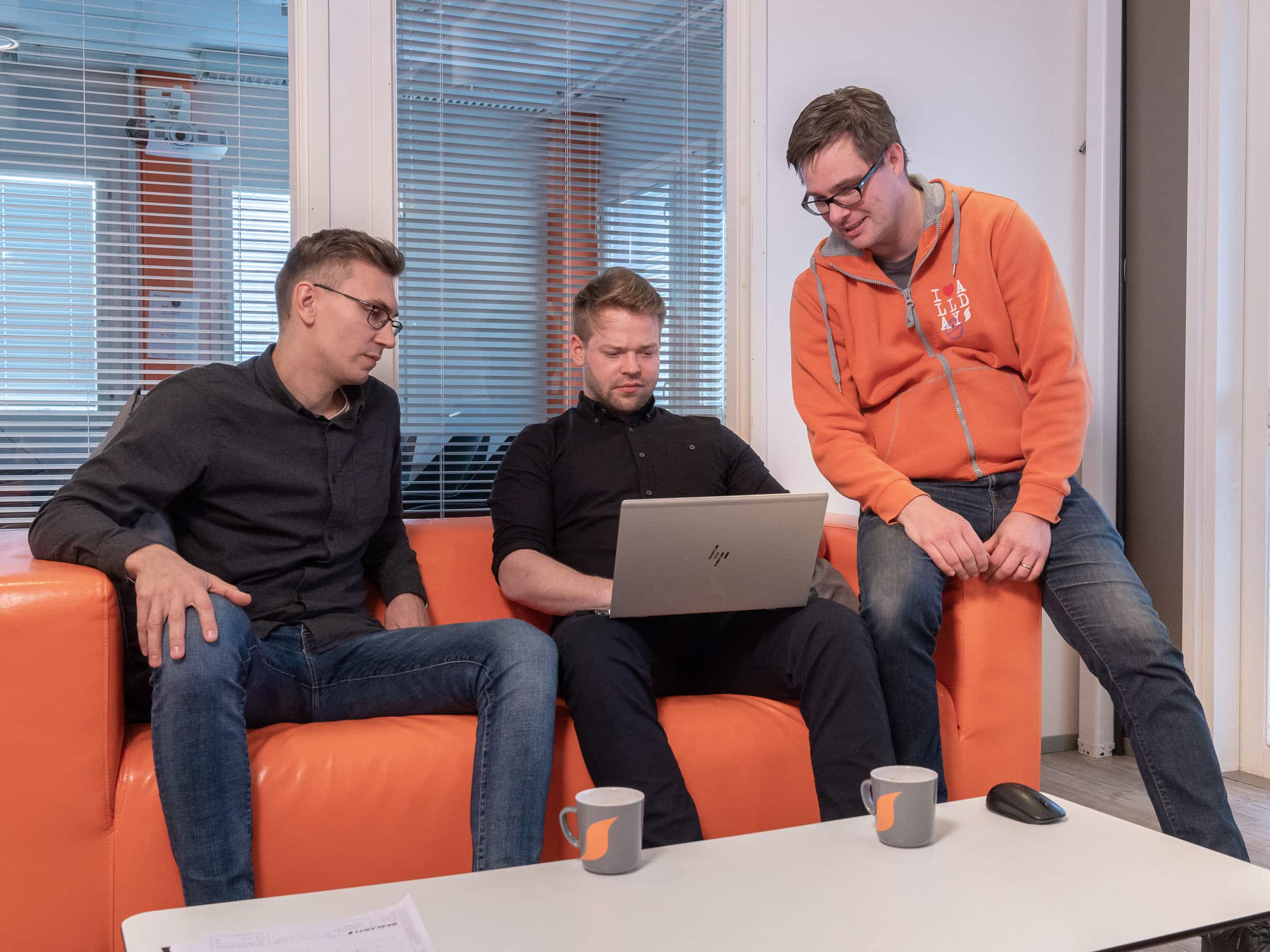 About our business
Saalasti headquarters is located in Juvanmalmi, Espoo, near Helsinki-Vantaa airport. In Espoo we have some 50 staff, and globally the Saalasti Group employs about 150 people. Saalasti has local operations in Canada, Chile, Spain and Sweden. We work, deliver, install and perform maintenance where our customers live: all over the world.
In addition to the biomass processing business of Saalasti Finland and its daughter companies around the world, Saalasti Group also includes Teräspyörä-Steelwheel and Cross Wrap. Teräspyörä specializes in railway machinery and maintenance, while Cross Wrap manufactures packaging and bale opening devices for recycling industry and circular economy.
Everything at Saalasti is compared to our Values. At Saalasti we treasure the values of a family business. Long-term stability and wellbeing at work are more important for us than uncontrolled growth. This is something that our employees appreciate and why we actually grow and generate wellbeing.
Our work has a purpose: sustainability. We want to take part in sustainable development. We also want to be a better workplace. Every day. We believe that great things happen when people with similar values work together in an innovative organization and have real influence on what they do at work. We want to be among the best workplaces in Finland. An ambitious goal, yes, for a manufacturing company, and we are not there yet. But we are already good and improving every day.